PARVIN TEAM
Our team averages over 30 years of financial services experience, reflecting a combination of portfolio management, investment banking, marketing and capital markets expertise.
J. Steven Smith, CFA®
Managing Director, Portfolio Manager
---
Steve is the founder of Parvin Asset Management and lead manager for all strategies. Including his present role, Steve has compiled more than 40 years of experience in banking, securities analysis, corporate valuation and portfolio management as an investment committee member at Nuveen in Radnor, PA; investment banker at Morgan Stanley and Lehman Brothers; and Treasurer of Harman International.
Steve received his BA in Economics from Williams College and earned an MBA from the Tuck School of Business at Dartmouth.
Todd H. Keating
Managing Director, Chief Operating Officer
---
Todd oversees business operations, investment modeling and compliance reporting.  He joined Parvin in 2022 with over 25 years of experience in investment management and business analytics.  He is a member of Parvin's Investment Team and contributes to building client portfolios and analyzing risk characteristics versus return potential, for both equities and options.
Todd earned a Bachelor of Mechanical Engineering from Villanova University and an MBA in Finance from Drexel University.  Prior to Parvin, he worked at Nuveen Investments for 16 years and Citizens Financial Group for 10 years.  Personally, he enjoys travelling with his daughter who is an elementary school teacher.
Richard P. Preston
Director, Capital Markets
---
Rick has responsibility for marketing the firm's investment services and assisting with portfolio management efforts. He has been involved in the securities industry for more than 30 years, most recently as First Vice President at Wells Fargo Advisors and as Manager of the First Union Securities office in Augusta, GA. He continues to serve as a FINRA Registered Arbitrator.
Rick is a lifelong tennis player. He won an SEC doubles title at the University of Tennessee and was recently U.S. champion in the National Court Tennis Association 60-year-old age group. From 2004 to 2014, he served as President of the Aiken Tennis Club.
Brian M. Smith
Vice President, Research and Operations
---
Brian is a research analyst who joined Parvin in 2019 to handle the data and research requirements of the portfolio management team. He has 11 years of experience with financial markets and databases and also contributes to back-office operations and external consultant relations efforts to ensure all metrics are accurate and available in the major databases.
Brian holds a Bachelor of Business Administration in Finance from the Zarb School of Business at Hofstra University, where he also developed relevant computer, internet and gaming skills. In addition to his primary responsibilities, he is also a key resource for any client needs in cryptocurrency, banking and credit cards (including his dedicated YouTube channel for utilizing rewards and benefits).
Randi B. Bowe
Director, Communications
---
Randi is responsible for communications and client service efforts at Parvin. She manages internal marketing and sales initiatives along with new accounts. Previously, Randi worked in marketing and communication roles for Lord Abbett, an equity and fixed income investment management firm, and for Dow Jones, a publishing and financial information firm – parent company of The Wall Street Journal, Barron's and MarketWatch.
Randi received her BA in Business Marketing from Brock University in Ontario, Canada and earned a Certificate in Graphic Design and Advertising from the Parsons School of Design in New York.
Wanda M. Stewart
Office Manager
---
Wanda manages portfolio accounting operations, quarterly client reports, books and records, and other administrative functions, and also serves as liaison with the Firm's portfolio accounting consultants and regulatory compliance advisors. Previously, she managed bookkeeping for St. Mary's Episcopal Church and worked in the accounts receivable department at the Worcester County, MD Treasurer's Office.
Wanda is a native of Pocomoke City, MD. Active in the community, she contributes her time as a board member of the Mar-Va Theatre Performing Arts Center and as Treasurer of the Remson United Methodist Church Ladies Aide Society.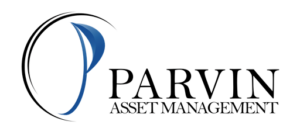 Since January 2001, Parvin (formerly SWAN Asset Management) has been offering its portfolio management strategies to address the investment requirements of the individuals and families we serve.
Our objective is to preserve capital and to provide higher risk-adjusted returns than the market. To accomplish this goal, we concentrate on the fundamental importance of value and profitability.
Equity portfolios are constructed with focused positions since we view too much diversification as lowering the opportunity for higher returns without reducing risk. As a result, we build portfolios with stocks that are typically spread among 20 equal-weighted positions. In general, we look for stock holdings that are usually characterized by:
high returns on capital;
steady earnings growth;
reasonable valuation;
substantial income, as appropriate; and
diversification across six, or more, economic sectors.
In our view, higher returns are earned by investing ahead of the market, not by following its trends. We believe investment success depends on:
disciplined analysis;
reasoned judgment of value;
confidence to buy at marked-down prices; and
patience to let profitable companies be recognized.

We work to incorporate this perspective across all portfolios managed at Parvin.
We concentrate our stock selection process on research and analysis in an attempt to find consistently profitable, well-managed businesses with meaningful competitive advantages, and to purchase these companies at prices below their intrinsic values. This approach usually results in relatively conservative portfolio positions.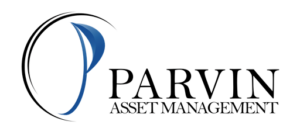 Managing risk is a critical aspect of any investment process. The preservation of capital is an important goal at Parvin,
but there is no guarantee against loss since risk is inherent in every capital allocation decision.
All portfolios are held by independent custodians.